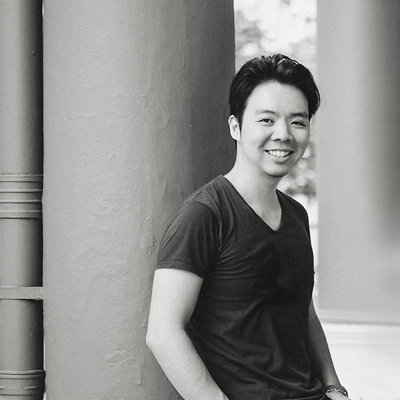 Made in Indonesia and assembled in Singapore, former creative director
Rendy Aryanto
now works behind the camera
with experience that has earned him opportunities to produce images circling Europe, Asia and Australia.
Backed with experience in the creative industry, with balance of art, commerce and communications mentality, Rendy has
intuitive and clear understanding of the needs of clients and art directors. A sought-after photographer in the arena of
multi-national corporations, his can-do attitude and approachable personality have earned him the reputation of being an
easy person to work with and one who's able to take the worry out of photoshoot sessions.
While he works for diverse range of projects – collaborations with creative minds in the industry, producing bespoke visuals
for notable Fortune 500 companies, corporate literature such as annual reports, environmental portraits, stock imagery,
he contributes time to non-profit organisations and always on the look out for pro-bono projects to collaborate on.
To meet the demands of today's shooting assignments, be it local or overseas, studio or on-location, Visual Verve Studios is
equipped with industry-leading gear. Rendy also shoots to Hasselblad digital medium-format system, Canon flagship
DSL
Rs
and
DJI
Obsidian drone.
Lives in Singapore, works globally. You may reach Rendy directly at
+65.86868.168
or
rendy@visualverve.sg
.